Skip to the content
A powerful, simple
drop-and-drop builder.
Assign traits and upload layer variations, then let CodelessNFT build our your generative NFT collection.
TRAIT TAGGING
LAYER RARITY
METADATA GENERATION
JPG & WEBP EXPORTS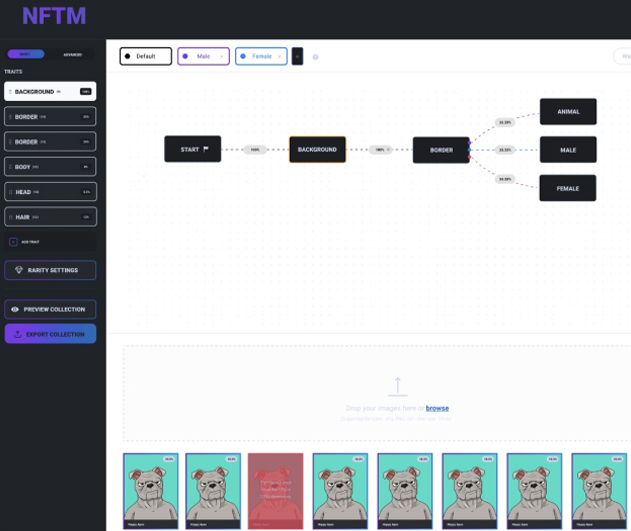 Deploy Smart Contracts
to the Blockchain.
Start minting your collection on the Ethereum or Polygon blockchain.
TRAIT TAGGING
LAYER RARITY
METADATA GENERATION
JPG & WEBP EXPORTS